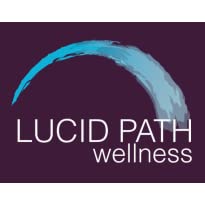 97 State Street, Montpelier 05602
call
Lucid Path Wellness
Lucid Path Wellness is a unique wellness center offering both in-person and remote shamanic healing sessions, shamanic coaching sessions (where you can learn how to become your own shaman), sessions in the sound & light Energy Genesis healing chamber, as well as packages combining different session options.
Please note: If you're planning a trip to Montpelier and are interested in exploring any of these modalities, it's recommended that you book your sessions in advance since the schedule can be 3-6 weeks out.
Shamanic healing offers an effective way to understand and change the story of your symptoms since shamanic technique bypasses your conscious mind – the part of you that wants to understand – and gives the practitioner direct access to your unconscious mind, where unhealthy emotional and psychological patterns and wounds reside.
Energy Genesis Healing Chamber
The Energy Genesis is a safe, non-invasive healing chamber that uses a specific and pleasant combination of light and sound frequencies to create a resonance within its 360-degree interior. Within minutes your body eases into a deep state of rest and begins to gently heal and detoxify. The profoundly relaxing experience, although hard to put into words, is akin to being inside a giant musical instrument, like a cello or grand piano.
EG Session options:
Single session: for one or two people
3 Session Series: for one or two people (Recommended protocol of 3 sessions in 3 consecutive days)