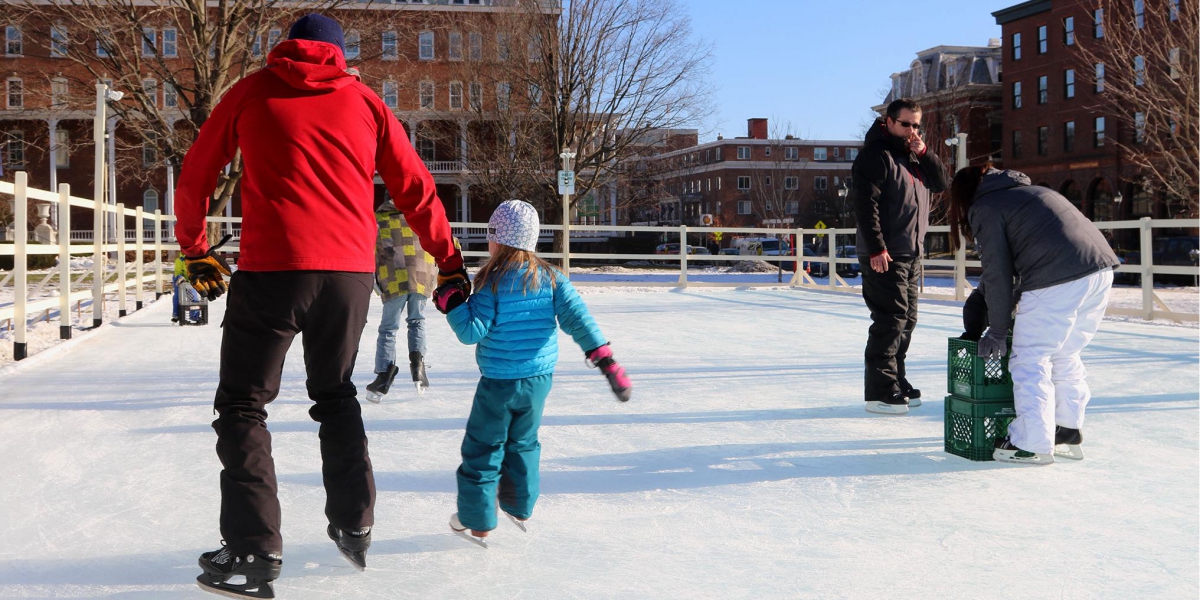 Living In Montpelier
Montpelier, nestled into the heart of Vermont amidst the Green Mountains and at the convergence of three rivers including the notable Winooski, is a quaint gem of a town. Montpelier is the smallest Capital in the Nation, with the vibrancy of a bustling city. Known for its abundance of restaurants and cafes, and weekend family-friendly community events, Montpelier radiates activity.
According to community member and former Montpelier Alive Director, Dan Groberg, "Montpelier combines the best of both worlds: it has a "small town" feeling, where you feel supported, know your neighbors, and can easily make friends and get involved, while having the amenities of a larger town."
Travelers seeking natural beauty, arts and culture, and outdoor recreation flock to Central Vermont, and have reason to stay. There is so much to do, and the friendly, welcoming community is eager to connect.
In the winter, outdoor enthusiasts find great skiing, with Stowe and the Mad River Valley only 30 minutes from Montpelier, and over 25 kilometers of Nordic ski trails accessible to the Capital community. The ice rink in front of the Statehouse is a great community gathering place. As the northern Vermont flowers bloom in spring, the rivers rush with waters and explorers in canoes at the North Branch Nature Center. Wrightsville Beach in neighboring Middlesex is where families settle in for splashing and cooling off on the warmest of days. Montpelier comes to life in the summer, every street lined with outdoor eateries and bustling boutique shops. Home to Barr Hill Distillery, and a short drive to the Alchemist Brewery where the World's best 'Heady Topper' is made, the region is proud of its abundance of makers. The Capital City Farmer's Market showcases Vermont's best, and features everything from produce to high quality craft. In addition to food and drink, there is plenty of accessible hiking in Hubbard Park, a short walk away from the gilded Statehouse dome. Kayakers enjoy the North Branch River and great Winooski River, and Mountain Bikers find adventure on the extensive trail network maintained by our local Montpelier Area Mountain Bike Association (MAMBA). In the fall, the brilliantly colored foliage never fails to delight visitors and locals alike.
Montpelier is also a hub for the arts. Every other month, the city hosts Art Walk, an event that supports artists by displaying their work in different venues across town, and inviting the public to stroll the streets to enjoy the artwork together. There are festivals nearly every weekend in Central Vermont. This community loves to gather and celebrate the diverse creativity that exists within it. From our annual July 3rd Celebration, drawing thousands of people to Montpelier for a lively parade and fireworks, to Ice on Fire, a celebration of deep winter, our festivals strengthen the fabric of our community.
Groberg adds, "(Montpelier) is a phenomenal place to raise a family. Kids can still be kids here, and there are lots of fun family-oriented events and activities".
What makes Montpelier's accessibility unique is its proximity to Canada. Montreal is only a two hour drive away, passing through Burlington, and the small villages of the Eastern Townships in Quebec.
The same elements that make Montpelier a desirable place to visit also make it the perfect place to live. Montpelier is not a transient community, the people here support one another and are constantly finding ways to connect, even in the most difficult of times.
Helpful Links: