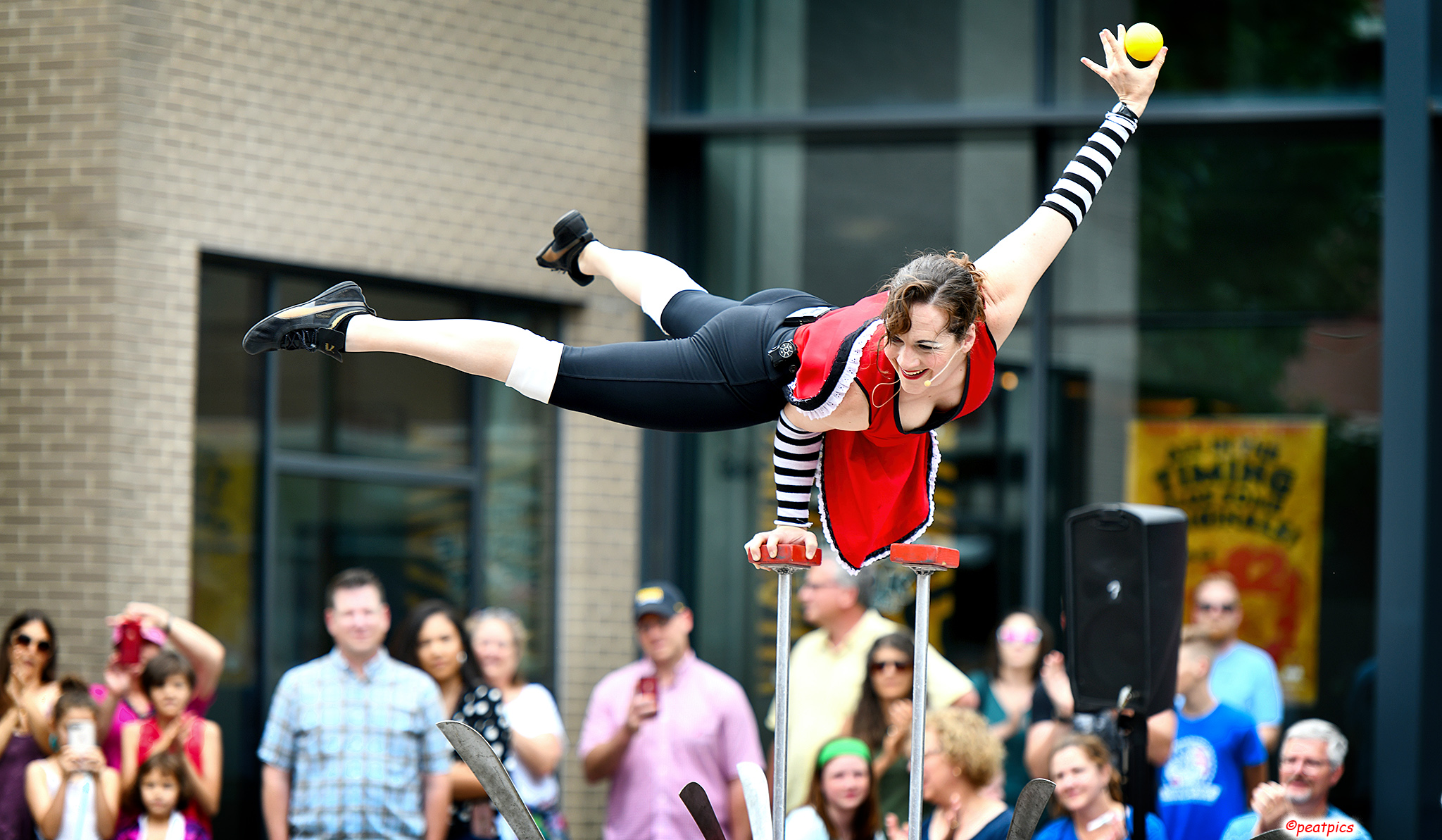 Live Entertainment
State Street Performances, sponsored by VSECU
1:00 pm The Red Trouser Show
2:00 pm Cate Great
3:00 pm The Red Trouser Show
4:00 pm Cate Great
Langdon Street Performances, sponsored by Barr Hill
1:00 The Real McCoy
2:00 Mr Crites & Woodhead
3:00 The Real McCoy
4:00 Mr Crites & Woodhead
The Red Trouser Show - Red Trouser Show performs circus stunts, precision acrobatics, comedy, and fire juggling! Without a single dull moment and non-stop action, you will laugh while your heart is pounding with excitement. David and Tobin have known each other since 1st grade – With a start in the internationally acclaimed Circus Smirkus, they have since have spent two decades traveling the world with their award-winning show.
Cate Great - A world class world traveler, Cate has performed on stages, streets and festivals around the world, including England, Ireland, Australia, New Zealand and Dubai, in addition to cities throughout the United States and Canada. Cate is a native of sunny Florida and an alumni of snowy École de Cirque de Québec. She's been lavished all kinds of praise and won all kinds of awards, including the title of 2011 IJA Busking Champion, (which everyone agrees sounds pretty impressive), and is just pretty darn great in a general sort of way.
The Real McCoy - Brent McCoy is a world-class and wildly entertaining comic performer. His acclaimed show features breathtaking stunts, natural charisma, and a lightning fast wit. It's a rocking circus and comedy experience, appropriate for all ages. This ain't no imitation… it's the Real McCoy.
Mr Crites & Woodhead - Sometimes all you need for a good laugh are the right two people. Through the alchemy of their partnership, Mr. Crites & Woodhead create a comic combustion of spontaneity and inventiveness reminiscent of uninhibited kids at play. Together, the duo offers up an eclectic mix of character-driven vaudeville and circus, with an added pinch of zaniness, ensuring their audiences will be wearing their happy faces long after the show is over.