Arts & Culture
The thriving arts community has earned Montpelier recognition as being one of the best 100 small towns in the United States.
Art New England wrote: "The smallest state capital in the U.S., Montpelier, Vermont's population hovers just below 8,000. Its size however does not reflect Montpelier's cultural gravity, serving as a hub for the many artists in the city and surrounding area. Think twice before passing by en route to more well-known cities and ski destinations to the north and south. Montpelier has much to offer in the way of culture, including quality galleries and artist studios."
Theater and Film
Lost Nation Theater (39 Main Street), Montpelier's award-winning Resident Professional Company since 1989, presents an eclectic mix of classic and contemporary plays as well as many other special events. Their 150-seat chamber theater within Montpelier City Hall Auditorium provides a wonderfully intimate environment to experience both the emotional intensity of drama and the interactive hilarity of comedy. Professional theater artists from all over the country combine with Vermont's best to create high-quality shows with ingeniously innovative production values at an affordable price. Montpelier is home to two independent cinemas, showing first-run and arts films. The Savoy Theater (26 Main Street) is a true art-House theater that provides the best in independent and foreign film offerings. The Capitol Showplace (93 State Street) shows the latest blockbusters in state-of-the-art theaters. The Green Mountain Film Festival each March draws movie connoisseurs from far and wide, bringing audiences on a trip around the world through film.
Dance
The Contemporary Dance and Fitness Studio (18 Langdon Street) offers classes in many forms of dance, with frequent public performances. Contra dancing at the Capital City Grange (6612 VT-12, Berlin) brings joy and laughter and friends into your life. Contra dancing is done to live music – guitar and fiddle and other instruments, playing jigs and reels. A caller teaches each dance, and tells you what to do. You just need to know how to walk! No need to bring a partner. Contra dances are 1st, 3rd, and 5th Saturdays at 8 PM.
Museums and Galleries
Art abounds throughout downtown Montpelier. The T. W. Wood Gallery (46 Barre Street) is part museum and part gallery – displaying pieces from a collection of world-renowned artists, as well as connecting visitors to the best contemporary art Vermont has to offer. The State Curator's Office manages gallery spaces in the Capitol Complex for rotating exhibitions of contemporary art in the lobby of the Supreme Court Building (111 State Street), and the State House cafeteria (115 State Street). The Vermont Crafts Council hosts many great events including Open Studio Weekend a few times a year. The Art Resource Association provides a monthly rotating exhibit at the City Center (89 Main Street). The Front (6 Barre Street) is a co-operative gallery whose members work in multiple disciplines. The Susan Calza Gallery (138 Main Street) highlights the artist's work as well as other local artists and provides a salon space for poetry readings and more. The Vermont Arts Council maintains an exhibit of outdoor sculpture in the Council's Sculpture Garden (136 State Street). Even City Hall (39 Main Street) gets in on the act, with a changing display of local artists along the main hall.
Cultural Institutions
The Vermont Historical Society Museum's (109 State Street) award-winning exhibit "Freedom and Unity" provides a captivating window on Vermont's past. For over a century, the Kellogg-Hubbard Library (135 Main Street) has been at the heart of our communities: Preserving yesterday, informing today, and inspiring tomorrow. The library promotes life-long learning with books and other materials as well as many diverse programs for children and adults. The U.S.S. Montpelier Museum, on the main floor of City Hall (39 Main Street), offers a taste of the Naval History of the ships that are named Montpelier. Montpelier, the birth place of Admiral George Dewey, has been a sea town without shores since the 1800's. Montpelier is proud of its naval tradition and those who have served on them. The Center for Arts & Learning (46 Barre Street) is a hub of creativity, hosting several arts organizations, including Monteverdi Music School and the Summit School for Traditional Music and Culture.
Community Calendar
View full calendar
08/1
12am
08/1
12am
VNRC Presents "Mapping the Wilderness", artwork by Jill Madden
@11 Baldwin Street, Montpelier, VT 05602
From July through September, VNRC is proud to present artwork from Jill Madden of Weybridge. Madden's exhibit, "Mapping the Wilderness", a mixture of oil paintings on linen and gouache paintings on watercolor paper, explores the unique wilderness areas of the Green Mountains. This swath of mountains, rivers and forest along the spine of the Green Mountains has become Madden's primary studio space, with shifting seasons, light sources, tempe ...
Visit Event Page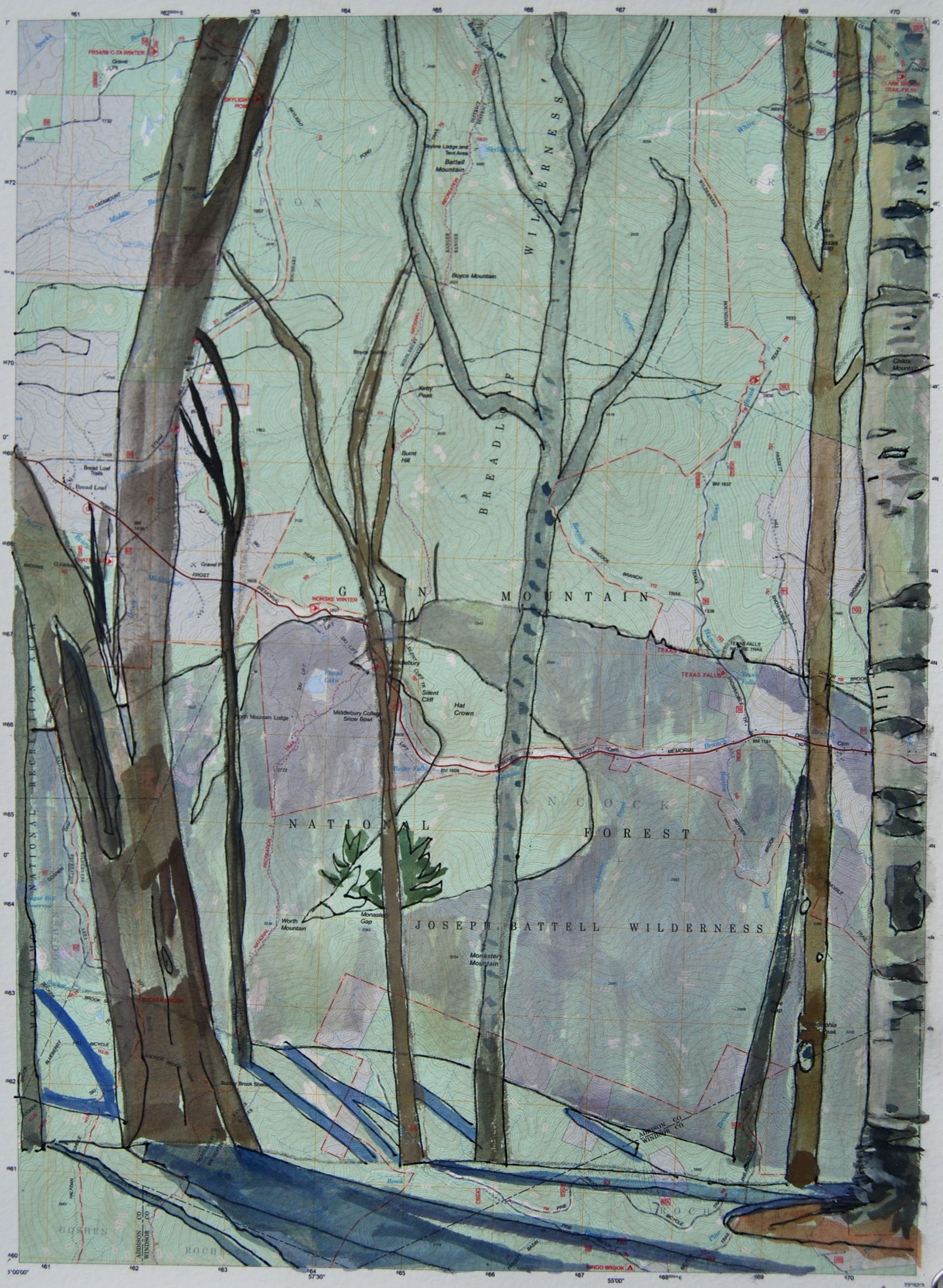 08/4
12pm
to
1pm
08/4
12pm to 1pm
Hunger Mountain Co-op Brown Bag Concert Series: Twangtown Paramours
@Christ Episcopal Church Courtyard, 64 State Street, Montpelier, VT
Visit Event Page
08/4
7am
to
9am
08/4
7am to 9am
Upstairs at Hugo's: Jesse Forrest
@Hugo's Bar and Grill, 118 Main St., Montpelier, VT 05602
Visit Event Page